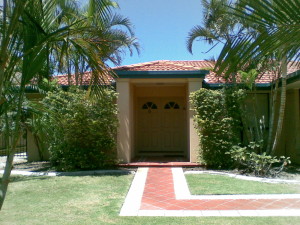 We are so pleased to receive the following feedback from the owner: –
"First Impressions: They say first impressions count for a lot. When I first met Peter he came across as well spoken, polite and very knowledgeable. This instilled confidence from the start.
Quote: When I received Peter's quote it was well laid out. It was broken up into its components, easy to understand and helped me in undertaking comparisons with other quotes. Whilst it was not the cheapest, it was very competitive.
Contract: From the start Peter made it clear that he wasn't going to chase Variations for every little thing. The price was the price and he was going to work to it. As invariably happens when building, I decided I wanted a fancier garage door which was more expensive. Peter provided me with the supplier quote for the new door and only charged the difference between the original contract price and the new quote. The process was totally transparent and he was extremely easy to deal with.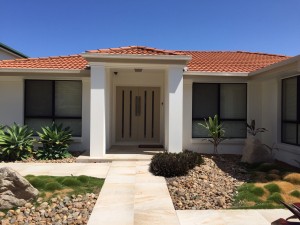 Timeliness: A common problem with tradesmen is that they say they are going to show up on a certain day and often don't. When Peter said he was going to be there, he was there. On the odd occasion where he couldn't make a prescribed day he always made sure he called me the day before, so I wasn't sitting around waiting, and informed me of the next day he would be arriving.
Communication: Another common problem is that Tradesmen don't return calls. This was not the case with Peter, he always returned calls. On one occasion when I called to query something he answered the phone only for me to find out at the end of the call that he was in the middle of pouring concrete. I was most impressed with this aspect of his interaction with me.
Workmanship: I simply cannot fault Peter's workmanship and attention to detail. Everyone who has visited since my renovations were completed comments on how great the work is, including other tradesmen like my landscaper. There were a few occasions where he wasn't happy with certain things, which looked perfectly OK to me, but because they weren't up to his high standards he would do it again.
Recommendation: When it comes to builders, the real measure of their performance comes from the amount of referral work they get from their previous clients. I recommend Peter to all my friends and to date every one of them has been happy, noting that I myself was a referral from a neighbour.
I highly recommend KPM Building Solutions to everyone who is looking to Build or Renovate.
Con Boutas  "